The Reason Behind Our Success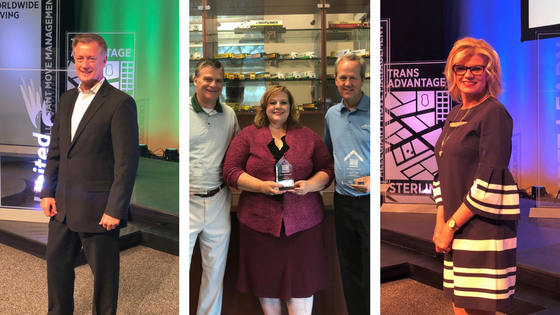 We are extremely proud to be represented in both the Mayflower and United Masters Clubs, and Master Club Inner Circles! Rick Dircks and Steve Hook from Dircks Moving & Logistics, and Lynette Wells, Diana Romero, and David Johnson from Horizon Moving & Logistics were honored at the company's national sales and operations conference, recently held in St. Louis. Dircks Moving & Logistics is an agent for Mayflower Transit, while Horizon Moving & Logistics is an agent for United Van Lines.
Representing Dircks in Mayflower's Masters Club is Steve Hook, while Diana Romero and David Johnson represent Horizon in United's Masters Club. The Masters Club is a reward and recognition program for agency sales representatives for exceptional sales achievement during the past year in five business segment categories – corporate account household goods, residential household goods, logistics/special products (includes special commodities, trade shows and electronics), international and total revenue.
Within the Masters Club, a "best of the best" group, the Inner Circle, honors the top salespeople in each of their business segments. Representing Mayflower and Dircks, Rick Dircks has been awarded this prestigious honor for the National Account Household Goods business segment, and representing United and Horizon, Lynette Wells has been recognized for the Residential Household Goods segment.
Congratulations to all our team members receiving awards this year – you are the reason behind our success!