Dircks Business
Moving Your Business Has Never Been Easier
Business & Commercial Moving Services
When you're moving your company, you simply cannot afford to lose time.
Your business demands a commercial moving company that can execute the transition smoothly and efficiently, this is why companies and organizations such as USAA, First Solar and Arizona State University have entrusted Dircks Moving & Logistics. As the largest Moving Company in Phoenix, Arizona and part of the UniGroup Worldwide network, Dircks has the experience needed to take on any project you may have. Our business relocation experts will make this transition the easiest one imaginable.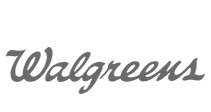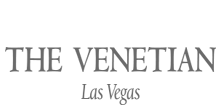 Commercial Business Moving 
When we handle a business move, we do so with one thing in mind: keep the downtime to a minimum. Whether local to our home in Arizona or anywhere else across the world, our expertise makes any commercial move efficient and high-quality.
We take the pressure off of your staff and put it on our team of coordinators, drivers and packers – who are held to the highest customer-focused quality standards to insure a trouble-free, no-hassle business relocation experience. Our team of office movers has extensive experience in coordinating and executing commercial moves and relocations. Your time is money, and we at Dircks understand that. That's why we handle your business move efficiently and as quickly as possible, even if that means moving during the weekend or after hours.
Commercial Moving and Relocation services include:
Domestic and Internation
Local and long distance
Time and/or date sensitive
Full-service relocations
Learn more about some of the more specific business and commercial moving and relocation services that are offered by the Dircks Moving team.
Dircks Moving is an experienced office building moving company capable of moving and storing files, furniture, electronics and more office goods. Let us help make the office relocation and moving process a whole lot easier on you.
When it comes to moving commercial health and lab equipment, no team is better prepared than Dircks Moving. With experience in equipment installation and multiple medical center and lab moves under our belt, we're ready to tackle any more with the utmost quality and speed.
Whether it's a data center, a high text office building, a massive computer or something else, Dircks Moving has the experience, the know-how, and the resources to effectively move, support and install even the most critical technology. With security and speed, any tech move with Dircks will be done right.
As the official partner and mover of many of the sports teams in Arizona, the Cardinals and Sun Devils, for example, Dircks is prepared and experienced to load, transport, store, and unload the sports equipment of any team regardless of timing or urgency!
Commercial Move Management 
You have a lot to consider when making tenant improvements, undergoing new construction or moving warehouses. Our move management processes allow you to focus on your day-to-day business with the security of knowing that the overall move is being handled by Dircks.
During facility improvements or new construction moves, you may be dealing with multiple vendors employing multiple timelines. Dircks can assist in evaluating, selecting and managing these vendors to ensure that when you move into your new facility, you do so on time and within budget. As part of our move management service, we can also assist with:
System furniture requirements
Space planning
Telecom and data set-up
Record Storage 
Dircks features the most secure and organized records management and document storage solutions in Phoenix.Storing and maintaining important records is a crucial responsibility of your business. Dircks maintains and retrieves your documents safely, securely and easily.
Our state-of-the-art facility ensures that your documents are held safely and securely. We utilize advanced technology to record and track files for instant access and retrieval. Our Record Storage options are convenient, cost-effective solutions for storing all of your old records, sensitive files and other essential paperwork.