Dircks Adds New Logistics Facility
Dircks has expanded our logistics footprint in the West Valley!
Dircks Logistics will now be located in a 170,000 square foot institutional quality distribution center that meets the growing needs of their clients and customers. The lease arrangement, signed in December, called for 108,000-square feet with entitlements of up to an additional 80,000 square feet. Upon moving into the space in January, Dircks Logistics added an additional 62,000-square feet to the agreement. Dircks now operates over 300,000-square feet of warehousing space in the Valley, including over 50,000 square feet with dedicated air-conditioning!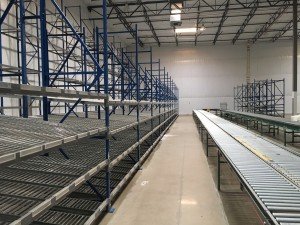 "The volume and activity at our Mohave Street location had become quite significant over the last two years. Adding this space almost triples our company's footprint and will greatly benefit Dircks' current and future fulfillment and distribution customers," said Tim Whalen, Dircks Logistics General Manager.
This deal marked the seventh largest industrial lease in the West Valley in 2015.